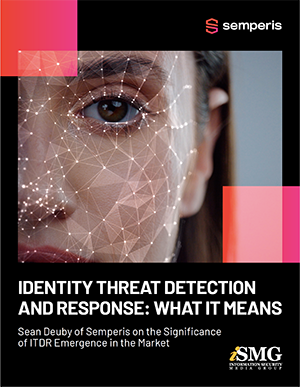 What does ITDR mean, and what's the significance of Gartner recognizing ITDR as a category of its own?
The ITDR acronym throws a lot of us for a loop. We immediately think of "IT" and "disaster recovery," but ITDR is quite different. Gartner defines it as the correct and secure operation of the identity infrastructure.
As we've moved to the cloud, identity has become one of the most important perimeters for security. In our latest eBook, Identity Threat Detection and Response: What it Means, Semperis Principal Technologist Sean Deuby discusses the significance of ITDR and its emergence in the market:
How should enterprises assess their ITDR maturity and next steps?
How can you minimize your identity attack surface?
How are adversaries today taking advantage of legacy approaches to identity?
Which five steps can help organizations hone their ITDR to be in line with NIST Cybersecurity Framework?
Get the answers to these (and other) queries in Identity Threat Detection and Response: What it Means.
Want more insight into the question "What does ITDR mean?" Join Sean as he discusses the topic with ISMG. Catch the full video interview here.