Cybersecurity Leader Ranks No. 157 on the 2021 INC. 5000, with Three-Year Revenue Growth of over 2,700%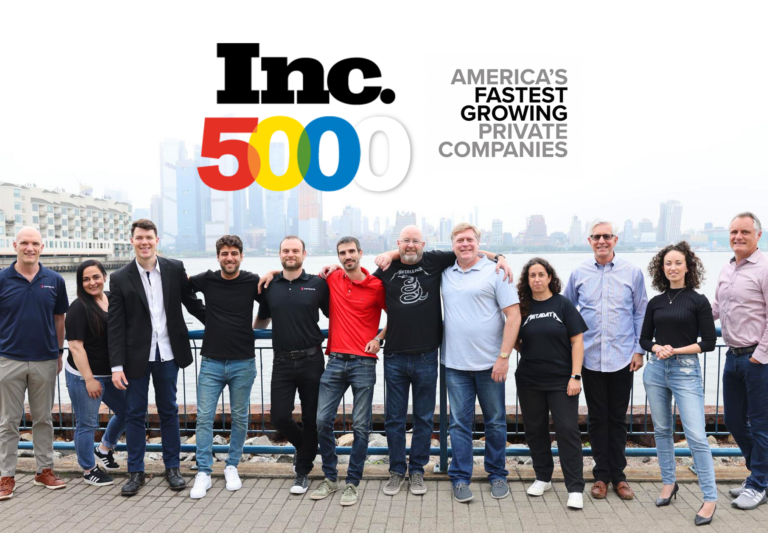 NEW YORK–(BUSINESS WIRE)–Inc. magazine today revealed that Semperis, the pioneer of identity-driven cyber resilience for enterprises, is No. 157 on its annual Inc. 5000 list, the most prestigious ranking of the nation's fastest-growing private companies. The list represents a unique look at the most successful companies within the American economy's most dynamic segment—its independent small businesses. Intuit, Zappos, Under Armour, Microsoft, Patagonia, and many other well-known names gained their first national exposure as honorees on the Inc. 5000.
"We are honored to be included in the Inc. 5000 ranking of the fastest-growing private companies in the nation," said Mickey Bresman CEO at Semperis. "This recognition is a reflection of the hard work, commitment, and passion of every single person at Semperis. Our team is on the front lines fighting back the cybercriminal wave that is flooding the United States right now and all around the globe. Especially in the last six to twelve months, an explosion of ransomware has hit critical infrastructure such as healthcare. We were called to help multiple hospitals quickly regain control of their environment—focusing on protecting and recovering their core identity management system, Active Directory—and continue operations without disrupting patient services. In many cases, the AD was destroyed and required us to hunt down the adversary and close security holes in order to trust the environment again following the cyberattack."
Not only have the companies on the 2021 Inc. 5000 been very competitive within their markets, but this year's list also proved especially resilient and flexible given 2020's unprecedented challenges. Among the 5,000, the average median three-year growth rate soared to 543 percent, and median revenue reached $11.1 million. Together, those companies added more than 610,000 jobs over the past three years.
"The 2021 Inc. 5000 list feels like one of the most important rosters of companies ever compiled," says Scott Omelianuk, editor-in-chief of Inc. "Building one of the fastest-growing companies in America in any year is a remarkable achievement. Building one in the crisis we've lived through is just plain amazing. This kind of accomplishment comes with hard work, smart pivots, great leadership, and the help of a whole lot of people."
Cyberattacks targeting Active Directory to introduce or propagate malware are on the upswing. Contributing to the company's rapid market adoption, Semperis recently introduced new vulnerability assessment, security reporting, and auto-remediation capabilities in its latest release of Directory Services Protector (DSP), the industry's most comprehensive AD threat detection and response platform. Other significant company milestones in 2021 include the release of Purple Knight, a free AD security assessment tool to combat systemic attacks exploiting directory vulnerabilities, and launching its Active Directory Security Halftime Report, the first in a semi-annual series of insights and practical skill-building resources for preventing and mitigating identity-related cyberattacks.
Complete results of the Inc. 5000, including company profiles and an interactive database that can be sorted by industry, region, and other criteria, can be found at www.inc.com/inc5000. The top 500 companies are featured in the September issue of Inc., which will be available on newsstands on August 20.
About Semperis
For security teams charged with defending hybrid and multi-cloud environments, Semperis ensures integrity and availability of critical enterprise directory services at every step in the cyber kill chain and cuts recovery time by 90%. Purpose-built for securing hybrid Active Directory environments, Semperis' patented technology protects over 50 million identities from cyberattacks, data breaches, and operational errors. The world's leading organizations trust Semperis to spot directory vulnerabilities, intercept cyberattacks in progress, and quickly recover from ransomware and other data integrity emergencies. Semperis is headquartered in New Jersey and operates internationally, with its research and development team distributed between San Francisco and Tel Aviv.
Semperis hosts the award-winning Hybrid Identity Protection conference (www.hipconf.com). The company has received the highest level of industry accolades and was ranked the fourth fastest-growing company in the tri-state area and 35th overall in Deloitte's 2020 Technology Fast 500™. Semperis is accredited by Microsoft and recognized by Gartner.
Twitter https://twitter.com/SemperisTech
LinkedIn https://www.linkedin.com/company/semperis
Facebook https://www.facebook.com/SemperisTech
YouTube https://www.youtube.com/channel/UCycrWXhxOTaUQ0sidlyN9SA
About Inc. Media
The world's most trusted business-media brand, Inc. offers entrepreneurs the knowledge, tools, connections, and community to build great companies. Its award-winning multiplatform content reaches more than 50 million people each month across a variety of channels including web sites, newsletters, social media, podcasts, and print. Its prestigious Inc. 5000 list, produced every year since 1982, analyzes company data to recognize the fastest-growing privately held businesses in the United States. The global recognition that comes with inclusion in the 5000 gives the founders of the best businesses an opportunity to engage with an exclusive community of their peers, and the credibility that helps them drive sales and recruit talent. The associated Inc. 5000 Vision Conference is part of a highly acclaimed portfolio of bespoke events produced by Inc. For more information, visit www.inc.com.
For more information on the Inc. 5000 Vision Conference, visit http://conference.inc.com/.
Contacts
Caroline Morey
fama PR for Semperis
[email protected]
617-957-6154