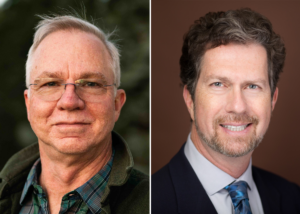 NEW YORK–(BUSINESS WIRE)–Semperis, a leading provider of cyberattack protection and rapid response solutions for hybrid identity environments, today announced the addition of several key executives to its leadership team. After experiencing triple-digit revenue growth, Semperis has brought on Microsoft MVPs Gil Kirkpatrick and Sean Deuby as Chief Architect and Director of Services, respectively. Together, the two executives bring decades of experience designing, implementing, and scaling Identity and Access Management (IAM) products for global enterprises.
"Identity is the new perimeter, especially in the cloud," said Semperis CEO and Co-Founder Mickey Bresman. "With the addition of identity security legends Gil Kirkpatrick and Sean Deuby, Semperis is accelerating the expansion of our cloud offerings to address the challenges that organizations face when securing hybrid, multi-cloud environments against emerging threats."
In his role as Chief Architect, Gil Kirkpatrick will oversee the technical architecture for all Semperis products, including its cloud offerings. Prior to joining Semperis, Kirkpatrick held senior executive positions at Quest Software, NetPro, and ViewDS Identity Solutions. Kirkpatrick founded the Directory Experts Conference (later renamed The Experts Conference) and authored Active Directory Programming, the original reference book for developers working with Microsoft Active Directory. For the last 15 consecutive years, Microsoft recognized Kirkpatrick as an MVP for Active Directory and Enterprise Mobility.
"Identity and access management used to be more of an administration issue in IT. Today, with dissolving network perimeters and hybrid cloud computing the norm, IAM has become the cornerstone of enterprise security," said Kirkpatrick. "I'm excited to design and develop products to address this new reality and secure hybrid identity infrastructure at scale."
Sean Deuby will be responsible for the delivery of Semperis solutions to customers, including directing and managing the company's product implementation teams. Deuby brings over 30 years of strategic experience in enterprise IT and is a 15-time Microsoft MVP. As an original architect and technical leader of Intel's Active Directory and Texas Instruments' NT network, Deuby has been involved with Microsoft identity since its inception. Formerly a technical director for Windows IT Pro, Deuby has over 400 published articles on the topics of Active Directory, hybrid identity, and Windows Server.
"With the eruption of ransomware and other denial-of-availability malware, organizations are rapidly adopting Semperis products to defend and recover Active Directory – a highly critical component of any company's IT infrastructure and a prime target for attackers," said Deuby. "I'm thrilled to join the team and use my experience with AD and identity security in large enterprises to help customers understand their risk and how to remediate it."
Semperis continues to build its global employee base, hiring in the areas of Research and Development, Customer Success, Finance, Marketing, and Sales. Other senior positions recently appointed include Thomas LeDuc as Vice President of Marketing and Mor Aisenberg as Head of Engineering.
About Semperis
Semperis is an enterprise identity protection company that helps organizations recover from cyber breaches and directory service failures, on-premises and in the cloud. The company's patented technology for Active Directory is used by customers in the Fortune 500, government, financial, healthcare, and other industries worldwide. Semperis is accredited by Microsoft and recognized by Gartner.
Follow Semperis: